style="margin-bottom: 0.0001pt;">
With two kids, a full-time job and a husband in college, free time with my girlfriends is not something I enjoy very often. That's why it's important occasionally to make lunch dates (and even little movie dates) with my girlfriends during "working hours." While normally not near long enough, an hour here and there is good enough to remember that there's something else besides diapers, dinner and kiddo dilemmas. So the other day when I have a chance to eat at one of my bucket-list restaurants for lunch, the
Brownstone
in Fort Worth, I was ecstatic.
Nested in Fort Worth's upscale West 7thdistrict, the Brownstone is an open-space concept designed for everyone including the white-collar worker to a gals' night out. My friend and I fell somewhere in between with only an hour for lunch, we quickly tried perused the menu. That was the hard choice to make since it was full of many great appetizers, salads and desserts. And with diver scallops, creamy mac n cheese and crawfish, the choice for lunch was going to be a hard one…except when we came across the Executive Menu option. Designed with the lunch hour in mind, it promises a delicious lunch featuring comfort classics like meatloaf and shrimp n grits in addition to the soup, salad and sandwich combos you expect. And best of all, they'll get your meal and your included drink to you in 30 minutes or less for only $10.
While the Pimento Grilled Cheese, Tomato Bisque and Greens combo made my taste buds happy, it was The Stone Select that made intrigued me, so my girlfriend order the grilled cheese and I ordered the "little bit of everything." While we waited for our meal, I broke down ordered the Brownstone white sangria, ensemble white wine. Full of summer berries, a light fruity flavor, and just a little tad of bubbly, I could see why this house favorite could be one of mine as well.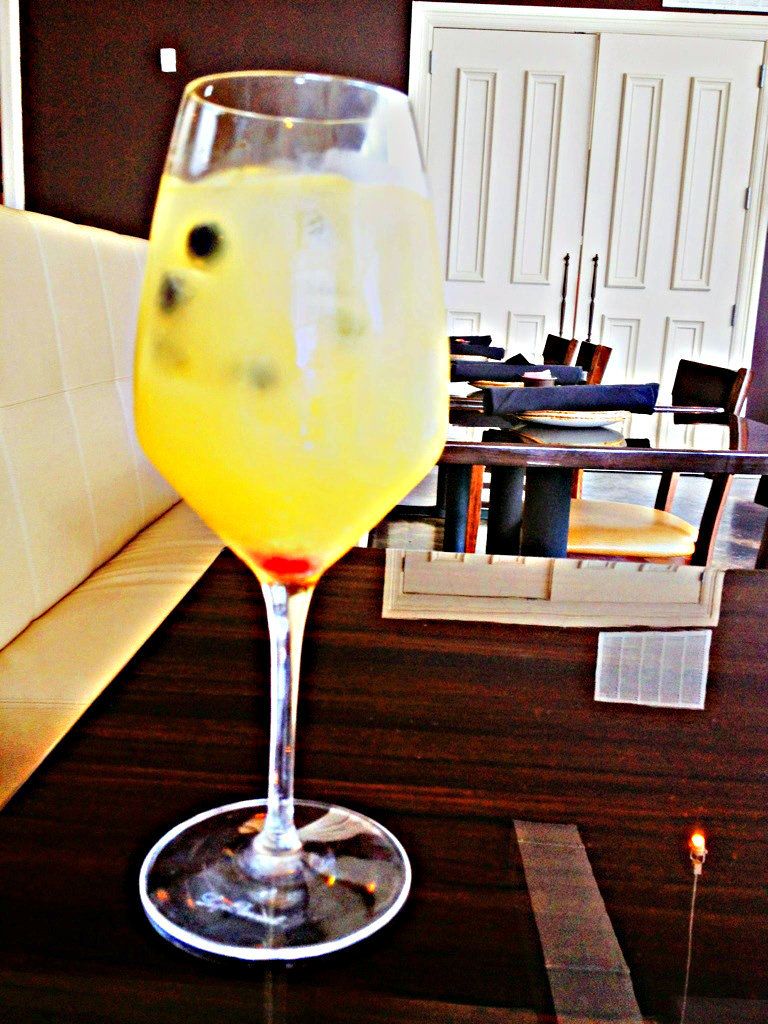 Only a few sips down, our meal arrived right on time. Indecisive as I am with food, The Stone Select was an ideal option. The perfectly portioned dish featured Brownstone's Buffalo Blue Cheese Hummus, Asian Chicken Salad with almond, bacon, spinach, and artichoke dip, salad, crudités and other dippables. I was was happy to dive in and share all my tasty choices with my girlfriend who also was returning the favor with her grilled cheese/soup combo. Although I don't know the calorie count, it was a good, shareable meal. The Asian salad spotlighted a tangy and sweet dressing, almonds and bite-size pieces of chicken. The dips were great to share with my friend and the veggies on my plate made me feel better when I indulged with my sangria. My experience ended on a high note when the check came…less than $20 for a meal, apps and a drink and in less than an hour.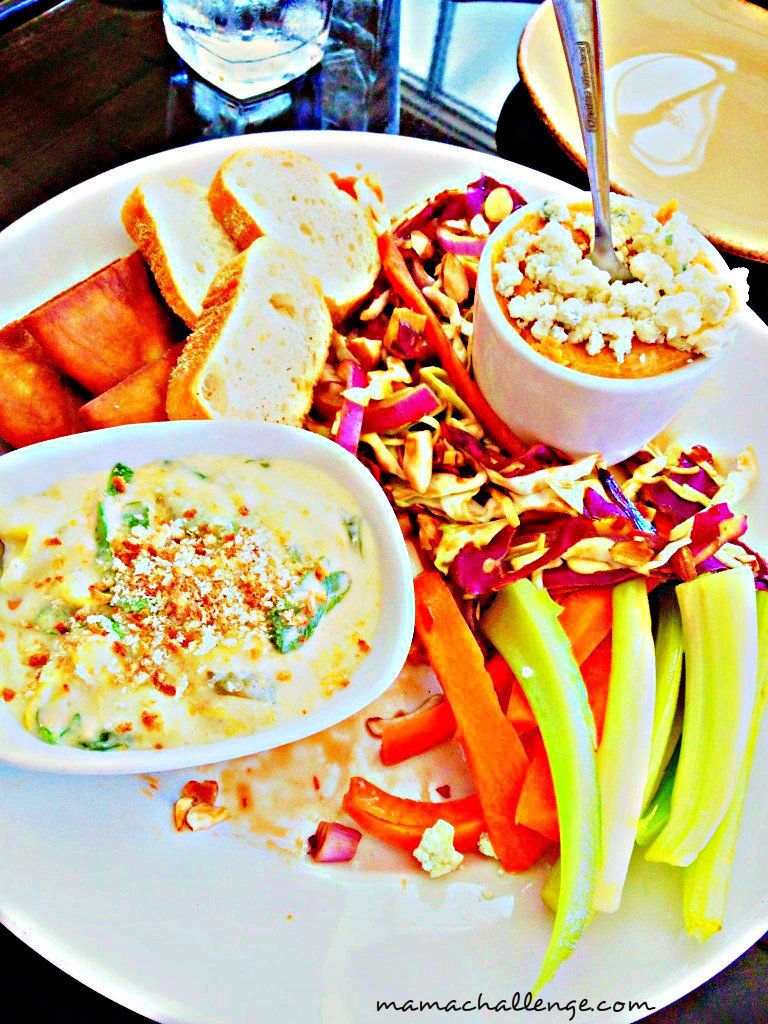 In addition to its Executive Lunch, I'd recommend Thursdays for Girls Night at the Brownstone. With $1 bubbly and free appetizers for tables of four or more, it's sure to become the go-to destination for girls 21-41, looking for a great place to catch up with the girls. And July 18 from 5 p.m. – 7 p.m. , the Brownstone becomes the headquarters for our Mom2Mom readers for our Moms Meet & Tweet. Part of a night of West 7th's Ladies Night Out, not only will you drink bubbly at $1 a pop, get a personal chef demo of crab cakes from the Brownstone's Christian Lehrmann and tons and tons of prizes, discounts, giveaways and more.
So bring your girlfriends and start your night off with us on July 18 at the Brownstone for a night of fun!