Wow Mom Wednesdays – Making Your Kids Say Wow
Halloween is one of my favorite holidays. I'm not quite Roseanne Connor level, but I do enjoy the costumes, décor and of course, the treats!

Now with kids of my own, it's not just about my costume, but finding the coolest and cutest ones out there. While my 4-year-old knew exactly what he wanted to be (he's at the Superhero stage in his life), where do you even start when your kiddo is one or you've outgrown that witch getup you've been sporting since your 20s?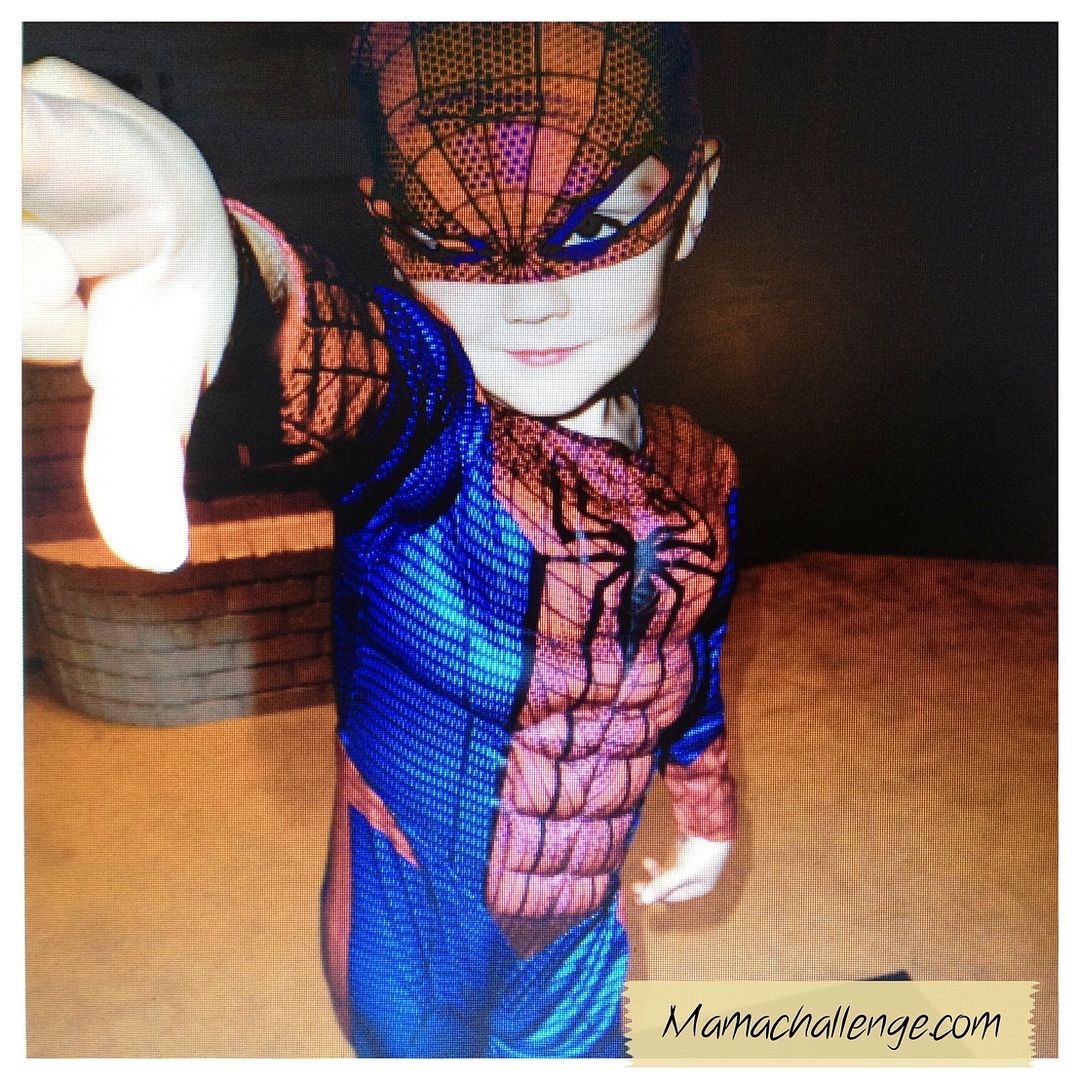 Like every 4-year-old this year, Spiderman and other superhero types are the must-have costume.
Here's a snapshot of some of the most popular and sought after Halloween trends for the whole family:

Political-themed masks: Political masks will be one of the bigger trends this election year, with industry experts keeping a watchful eye on mask sales. Historically, it has become an unofficial but accurate predictor of who will win the election (the candidate mask that sells the most, usually wins the election).

Masters of the Universe: Choose from He-Man Classic Muscle Adult($49.99) or Skeletor Classic Muscle Adult($49.99) or Women's She Ra Deluxe Adult ($49.99).

WINX Club: Based on the hot new Nickelodeon show, your daughter can be Stella, Bloom or Flora! Deluxe costume includes dress, wings and pair of glovettes ($29.99).

Disney's Shake it Up: Your tween will love being Rocky or Cece for Halloween! Cece Deluxe includes top with attached jacket, leggings and pair of boot covers ($31.99); Rocky deluxe includes dress, leggings and pair of boot covers ($31.99).

Disney's Cinderella: Choose from Cinderella Shimmer Deluxe ($39.99), Cinderella Tween ($47.99), Cinderella Light Up Deluxe ($48.99), Deluxe Sassy Cinderella for adults ($59.99) and Cinderella Baby.

Marvel's The Amazing Spiderman : Adult and child costumes and accessories, including the Lizard Classic Muscle and Spider-Man Movie Classic Muscle (costumes/accessories range from $5.99-$59.99).

Disney Junior-Jake and the Neverland Pirates: Jake Deluxe includes jumpsuit, bandana and pair of boot coverings ($29.99) and Izzy Classic includes top, pants, head scarf and pouch necklace ($19.99).

Online shopping not for you? Then get over to Kmart for their "Orange & Black Friday" event, Friday, Oct. 5 & Saturday, Oct. 6. Just as "Black Friday" is the perennial start to the Christmas holiday shopping season, this year Kmart's "Orange & Black Friday" is the start of spooktacular savings for fans of Halloween and trick or treating with 50% off Halloween costumes and Halloween kitchen textiles, tabletop, décor and more. Also, check out their new social tool at www.Kmart.com/kreator, where users can create their own Halloween "Kreature" using costumes and accessories available at Kmart.

I'd love to know what your costume plans are for Halloween?

DISCLAIMER:
I received one or more of the mentioned products for the sole purpose of this review. No other compensating was given and all opinions expressed are 100 percent my own. (Accordance with FTC's 16 CFR Part 255, "Guides Concerning the Use of Endorsements and Testimonials in Advertising.")