Food Fridays
I love autumn in Texas (yes, I did make a funny there). It only lasts for two weeks with our crazy weather, so I intend to suck the life of every second of it. That means breaking out the fall wreath, painting my pumpkin (carving is way too messy), burning tons of candles with a baked something smell and baking up these perfect pumpkin chocolate chip cookies. They're easy to make, which is why my friend who gave me the recipe makes them. That and they taste delish!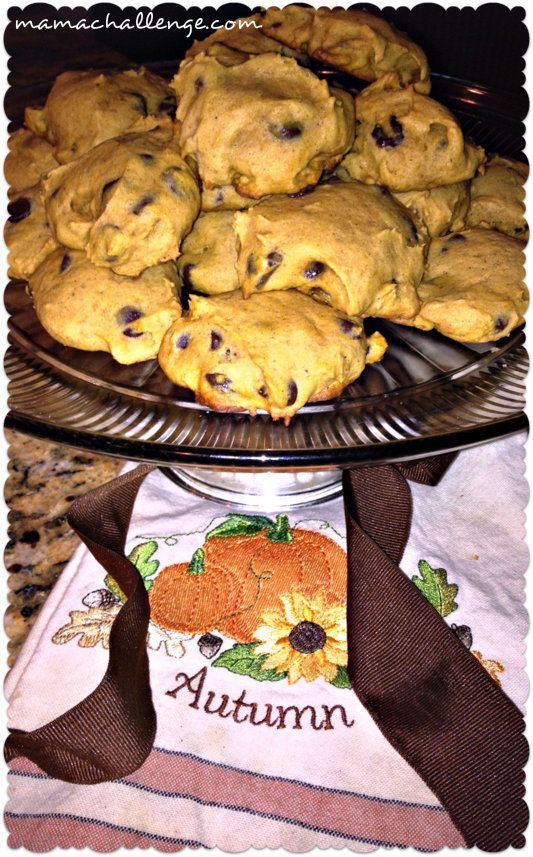 Pumpkin Chocolate Chip Cookies
1 1/2 cups chocolate chips (can use 1/2 cup chopped nuts instead of 1/2 cup chocolate chips if desired)
Preheat oven to 350 degrees. Cream butter and sugar together until light and fluffy. Beat in egg, pumpkin and vanilla.
Mix and sift flour, baking powder, soda, salt, nutmeg, and cinnamon. Add chocolate chips (and nuts if desired.)
Mix thoroughly but don't over mix.
Drop by teaspoons onto well-greased cooking sheet.
Bake for 15 minutes until lightly browned.
Remove from cookie sheet while still warm.
Enjoy the perfect taste of pumpkin and chocolate.