Today was the FIRST DAY of SUMMER. Can you believe it? And best of all, did you know today was also Ice Cream Soda Day? And there's nothing more summer than the thought of popsicles, ice cream and even better, an ice cream soda to begin the summer the right way.
Since I'm a huge fan of anything with a little fizz and bubbles – like ginger ale, San Pellegrigio and champagne, it's no doubt that when I ran across zero c
alorie
Sparkling Ice

, I was more than just a little excited. It was like my need to drink more water, not gain weight and not taste like artificial sweeteners all came together into one. Remember back in the day when they had Clearly Canadian? It reminds me of those good ole days (minus the glass bottle I'm thankful it's not made of since I have two children!)
Anyhow, when my kiddo found my inventory of "mom's drinks," he certainly asked to taste one, especially since they come in bright colors that match their flavors. (Sparkling Ice's collection includes delicious flavors including Coconut Pineapple, Lemon Lime, Kiwi Strawberry, Lemonade, Orange Mango, Pomegranate Berry, Pink Grapefruit, and Black Raspberry.) We'll once he tasted them, he was on board the Sparkling Ice train, so we started to experiment.
For my four-year old, he helped to pour the Sparkling Ice to make popsicles. Mom made a margarita with the strawberry kiwi flavor. For the family, we decided to make Ice Cream Sodas with the remaining Sparkling Ice. You can try the recipe below for the Ice Cream Soda or there are several Sparking Ice recipes for cocktails online.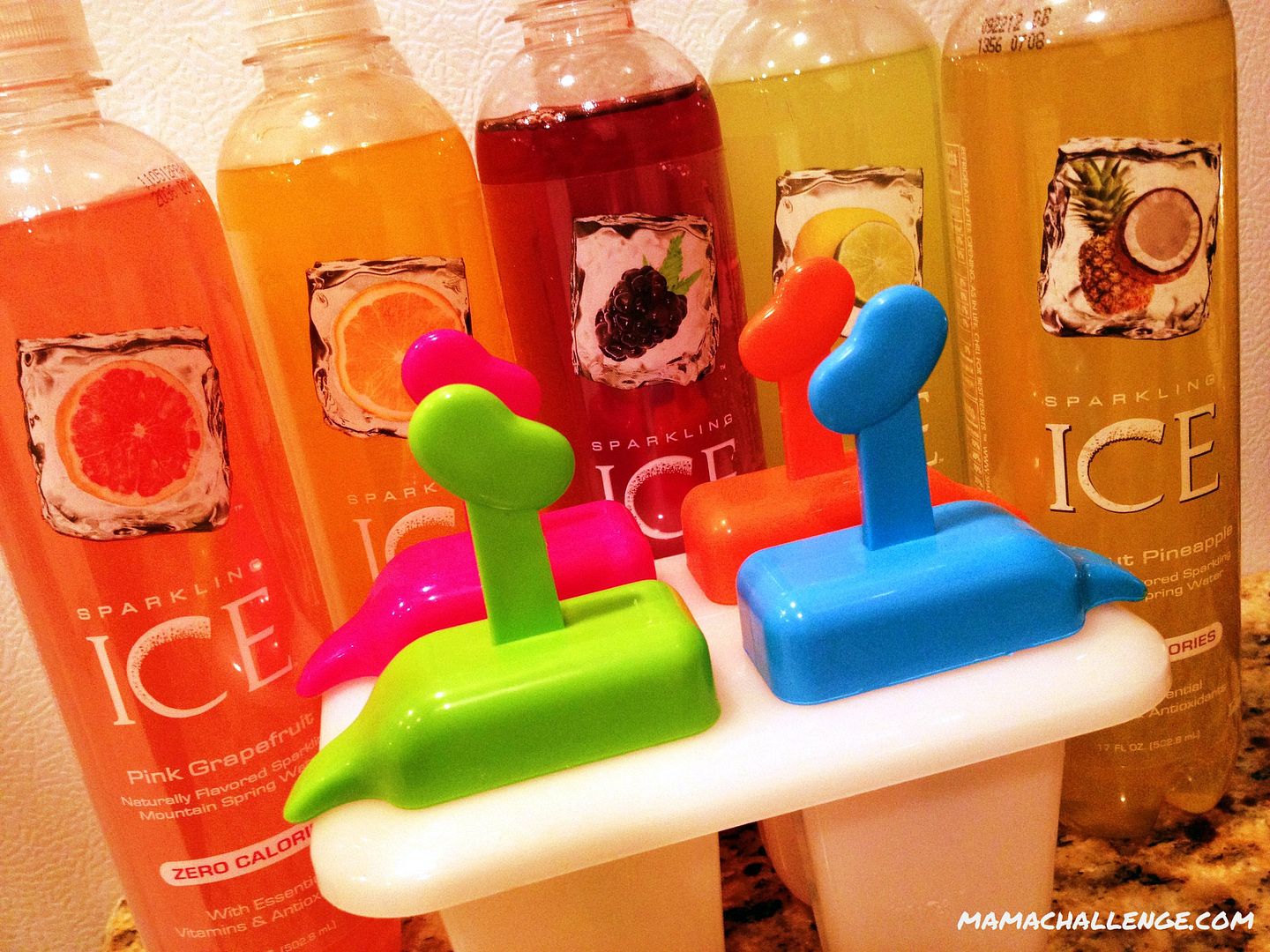 Sparkling ICE Cream Soda Recipe
· Any flavor of Sparkling ICE
· 1 cup vanilla ice cream (or 1 large scoop)
· Can whipped cream (optional)
· Pour the milk into one tall 16-ounce glass.
· Add in ice cream and enough Sparkling Ice to fill almost to top of glass.
· Top with whipped cream if desired.
· Serve with a long spoon and a big straw.
What a great way to kick-off a great summer and to do it together as a family.
***Disclaimer: I was provided Sparkling Ice for purposes of this review, but the opinions expressed here are all my own.