When you're young they say those hormones are ragin', but midlife yours really can go crazy. We're breaking down PMS and how your hormones affect you now especially when it comes to PMS even at the midlife mark.
Thank you Douglas Laboratories for this post. I was selected for this opportunity by Douglas Laboratories and the content and opinions expressed here are all my own.
So many "fun" things happen when you're older.
I won't even begin to start the list, but your hormones definitely take a leading role on how your body works as you hit those milestone years (30s, 40s, and the rest of your years.)
While I'm sure you wish that you could just PAUSE all the talk about menopause, it's a fact of life, just like the first time you heard the word period.
(Hey, it could be worse, we could be like ants. Now that's crossing the line.)
Most of your life you've heard all kinds of excuses why hormones are messing with you – from your insatiable desire for chocolate during PMS to your complete lack of passion for sex – your hormones played a part.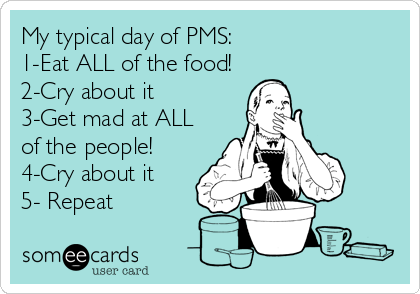 But it's not just below the belt where hormones affect you, it's everywhere.
Our brain, bones, heart, skin and muscles all depend on healthy levels of sex hormones, thyroid hormones and adrenal hormones to function properly. These hormones work in synergy to support our mood, motivation and drive. Hormones allow us to adapt to the demands and stressors of life. Maintaining healthy and appropriately balanced hormones supports healthy aging, quality of life and helps make an active lifestyle easier to maintain. Healthy hormone levels also support healthy sexual function, body weight, sleep and blood sugar levels.
So yes, those pesky little hormones control most everything about you – from the way you act, the way you feel, the way you look and the way your body is performing.
However, that doesn't mean once you hit your 40s, it's done. Even though when I was 12 I felt that my world had come crashing down when I found out I had "become a woman," I learned with a little knowledge and a few tools, life wasn't just worth living, it was pretty damn good, if I want it to be.
Now I hit 36 (yes, I said it), I thought that menopause was just around the corner. But not so fast. PMS is still alive and well.
---
DID YOU KNOW?
Florida Hospital Medical Center states that almost 85% of American women experience PMS and symptoms can sometimes get worse as patients age and approach menopause.
---
What Causes PMS
In my younger years, I knew PMS had hit about the time I felt like someone was beating on my nether regions, rolled up with a heating pad, ready to toss my cookies most of the day, and stuffing my face with chocolate and popcorn. The older I got the more it's changed, but not without me learning it was a little more than a five-day hindrance. PMS, or pre-menstrual syndrome, symptoms fluctuate with a lot of things including:
Nutrient deficiencies particularly with calcium, magnesium, and vitamins A, E and B6
Excess estrogen obtained from environmental factors like plastics and other chemical exposures
Stress
Blood sugar dysregulation
Level of thyroid hormones
But with a good diet, exercise and a little help on what your body is missing, you change a lot of those crazy things your body does right before Aunt Flow comes to visit.
Making PMS Better
Eating a plant-based diet including broccoli, cabbage or brussels sprouts help support healthy detoxification. DIM, an important metabolite of indole-3-carbinol, promotes healthy estrogen metabolism and cell cycle activity.
So put down the chocolate – or at least eat one just bite, not the whole bar.
There is also scientific evidence that adding Vitamin D and Magnesium can support your cycle up and downs during the menstrual cycle that may help explain some features of PMS like cramping and bloating.
Trials also support that Vitamin B, especially Vitamin B-6 can help to get your mood in check.
And Iron has also been linked to PMS as it supports the maintenance of healthy iron storage your cycling body needs (and I don't mean SoulCycle)
Taking birth control? PMS symptoms can also get out of whack due to folate interactions happening in your body, so getting just the right amount of this water-soluble B vitamin will help things out, as long as you don't get too much (which can cause a whole new set of problems.)Folate is one of those really important things your body needs to help prevent birth defects, anemia, and keep your brain moving right along.
So are you wonder how you're going to get all those vitamins and minerals in to make PMS more tolerable?
In addition to diet (and exercise), Douglas Laboratories PMS Support can provide a combination of specific nutrients, including BioResponse DIM®, chasteberry extract, magnesium and B vitamins, specially formulated for support of normal premenstrual symptoms in healthy women. That chasteberry extract is pretty powerful stuff as it helps to balance out those crazy estrogen hormones over progesterone.
Basically, this stuff helps you to get your vitamins, minerals and other stuff your body needs to put your hormones in check and get Aunt Flow moving right along – without all the mess and mayhem she brings.
So as I hit my 36-year milestone, I'm figuring out the end as I know it isn't just around the corner. This is where life gets good.
You just need a little boost.
These statements have not been evaluated by the Food and Drug Administration. These products are not intended to diagnose, treat, cure, or prevent any disease.